Victoria Malkova
I was born and grew up in Turkmenistan. I moved to Belgorod in my youth, where I received my first higher education in pedagogy.
I have been living in Spain since 2003. I got my law degree at the Faculty of Law of the State University of Almeria (Universidad de Almería), which is repeatedly listed among the top thousand universities in the world according to the CWUR (Center for World University Rankings).
I currently live and work on the Costa del Sol. I am an active lawyer in Spain, a member of Malaga Bar Association. I am the head of the Russian department of several large law firms with offices in Madrid, Almería, Marbella and Malaga. I cooperate with Russian-speaking media as an expert in Spanish law.
Married and with two children.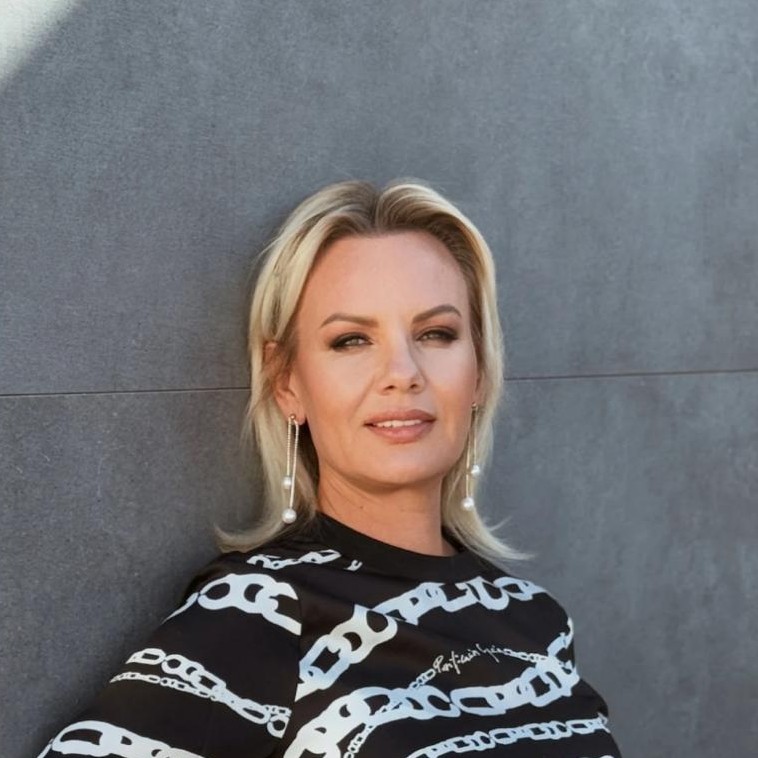 My publications in the media
What my customers say about
Choosing a lawyer is an extremely important and responsible step regardless of the complexity of your case. i understand my customers and want to help them.
I would like to leave a review about my cooperation with Victoria. I was refused an extension of my residence for 2 years without the right to work, I cooperated with another lawyer. My case was, as it seemed to me, completely lost for a number of reasons. I even had time to come to terms with it. But thank God I still decided not to give up and turned to Victoria to help me with the appeal. Victoria understood my situation and developed a proper and very competent strategy for my case. Two weeks after my appeal my daughter and I were approved for 2 years residency. When I informed my first lawyer who started my case, she simply could not believe it. We were safely fingerprinted and waiting for our cards. Victoria is a true professional and talented lawyer! I sincerely recommend her to everyone! What a great thing to work with a true pro!
Attorney Victoria Malkova is a professional in her job. We received answers to our questions without delay, specifically and competently. Also received instructions about the necessary documents to solve my daughter's problem related to the renewal of her Spanish documents. Despite the state of emergency declared in Spain, the matter was resolved literally within a few days, and positively, to the undoubted credit of Victoria. She took into account all the issues that the Spanish authorities might have had and all the documents were provided. As they say High Recommended!!! If you want to be legally protected and not be afraid of probable problems, please contact Ms. Malkova. By the way, my daughter almost lost her residency permit because of a Spanish lawyer. Every time I had to ask again and again... Still it did not help... And he just dismissed his mistake. So what... So he didn't take into account the deadline for submitting additional documents... Never paid any attention to it. Although when I saw the refusal document, it clearly said that according to so-and-so clause of the law you have a 10-day period. I should have called him and explained why the client could not submit additional documents in time... And that is how it turned out... That's just for comparison. All in all, people, talk to Victoria and you will have peace of mind that this will never happen. Thank you very much Victoria!
Med. Dr. A. Agalarov
Client
I found attorney Victoria with my wife through the Internet. I was bribed by the fact that communication can be in Russian, she has lived in Spain for a long time, it was a priority. It so happened that Bankia blocked the account, that is where we resorted to the help of Victoria, who we were very pleased with. Without any unnecessary words or emotions Vika solved all our problems. She was professional, competent, no rush and confident, knowing her business and the specifics of how banks work. I would like to thank her very much for helping ordinary people. Way to go, Victoria!!!!
We bought a property in Spain this summer (2019) and quickly became convinced that dealing with Spanish "experts" is a very risky business. We don't speak Spanish, we didn't know anyone in the area where we were buying the flat and so we agreed to take a lawyer who was recommended to us by a real estate broker to complete the transaction. At first, our lawyer made a good impression on us: apart from Spanish, she spoke German, a language we understand. But soon the problems started: we knew that her task was to check the purity of the transaction, but we could not get her to say what should be checked in such cases and what she would check. She either did not answer our letters and questions or answered with a long delay after several reminders. The draft of the preliminary contract of sale she sent us had a lot of mistakes, both in Spanish and in German text, even in the names and numbers of the documents. This "lawyer" did not know how to copy a few numbers and letters correctly from one piece of paper to another.
As a result, we had to thoroughly check each subsequent version of the contract, which she corrected and "improved". In the last one, we suddenly discovered that the tax we knew for sure would be paid by the seller, but we, the buyers, would have to pay it! Moreover, this "mistake" was only made in the Spanish version, which is the only legally valid version; in the German version, the text was correct. This was blatant legal incompetence and irresponsibility!
More...

After that, our patience ran out and we started looking for a more competent lawyer. Fortunately, pretty quickly we found out that there was a lawyer Victoria Malkova working very close to our property - she both speaks Russian and, as it turned out very quickly, knows her job very well. On first contact, she explained to us in detail what was to be checked, what she would do, how and when. We realised that Victoria would be protecting exactly our interests, that she knew exactly what had to be done and how it should be done, and that she would do everything precisely and correctly.
We felt that the boat that we had inadvertently been stranded on and had been rudderless and windless for weeks had finally gained a navigator who was confidently steering it to the right course.
She did all the necessary checks in good time and everything was in order before the final contract was signed. She often drew our attention to subtle but important issues and gave advice on the peculiarities of life in Spain. Often she rushed us to some action: knowing the slowness of Spanish officials, she advised us to do everything in advance, so as not to get into a pinch at the final stages of the deal. As a result, the deal went through successfully and on time. And after signing the contract, Victoria promptly helped us to conclude all the necessary contracts and perform other formalities.
In short, we have come to know Viktoria Malkova as a very competent and knowledgeable professional who, with her knowledge of Russian and Spanish as well as Spanish legislation, can provide invaluable assistance to Russian-speaking buyers interested in property in Spain. We definitely advise to contact her for anyone who needs legal advice in Spain.
Thank you for the excellent work done to support the real estate transaction! Excellent knowledge of all the intricacies. Attention to detail and most importantly keeping the client informed in a timely manner about each stage of the transaction. Perfectly works remotely. Would highly recommend!
Victoria is a top class lawyer, a true professional in her field. Needed help with initial occupancy and commissioning of the house. After three years of unsuccessful attempts with other Spanish lawyers and bureaucratic delays - turned to Victoria! And - oh my! - All moved from a dead point and the process began!

She took care of everything from beginning to end. All of her recommendations and advice have been very helpful. We are on the finish line! I am very grateful to her and now I cannot go anywhere without her. My friends have been advised to contact Victoria for any legal issues, very happy and grateful for the advice!
I sought advice from Victoria on family matters. Got a lot of useful information for me from her. Everything is accessible, clear, informative and up to date. I am very grateful for the help I received. I recommend Victoria as a competent and responsible specialist who is willing to listen to and understand the issues and at the same time not to be indifferent.
Timely and quality services at a reasonable price!!! Have used many times and continue to do so!!! I recommend!!!
Because professionalism is valuable. I was very satisfied with her work, all the nuances of mortgage processing, car purchase and registration and many other issues that arose in the process of cooperation were complied with.
We were buying an apartment in Spain, in the Canary Islands. We turned to Victoria when it became clear that the buying process was quite complex and our realtors (local) were not adding clarity in any way. From Victoria from the first minutes of communication positive impressions - at once, without any fee she told us by phone the mechanism of the transaction, how she can help and at what stages. Given the fact that we had to act quickly, it greatly helped and calmed us down. Then we proceeded according to a process we understood, with checking all the necessary documents and nuances. Victoria also helped us in related services - she found a translator for the notarial translation of our documents, advised us on the banks. I would also like to mention responsibility for the words and promises given, accuracy and no siesta :) For a leisurely Spain it is a rarity, as it seemed to me :)
We worked with Victoria in June 2018. Victoria's integrity and professionalism helped us resolve a difficult situation we found ourselves in when selling a property. The fact is that we initially approached a solicitor who appeared not to have our best interests at heart, delayed deadlines and repeatedly misled us about the terms of the transaction. At the first meeting Victoria sorted out the situation, explained us that in our transaction was conducted incorrectly in relation to us as the sellers of the property, has helped us to avoid overcharging the agency commission. And literally within two weeks, the deal was done on terms that suited all parties. And even purely humanly we felt very comfortable communicating with Victoria - she patiently and thoroughly explained to us all the stages of the transaction, and promptly answered all our questions. We were very satisfied with working with Victoria and would definitely recommend her to all our compatriots in Spain, especially if you have a difficult situation.
Ludmila and Sergey M.
Client
Expert in obtaining a residence and work visa in Spain. After a year of unsuccessful attempts and gross mistakes by other lawyers, turned to Victoria who was able to help with collecting all the necessary documents and in getting a positive answer on the day of the interview. We were 200% prepared for the interview. Thank you so much for your help and professionalism!!!
Let's put it this way. Victoria became my saviour when the Russian colleagues I was hoping for were unable to help. When the situation arose, I started surfing the Internet in search of a Russian-speaking lawyer/lawyer/specialist. As luck would have it, I came across information about one Victoria Malkova. I briefly described my question/problem (the problem was about obtaining the extracts from the properties owned by a natural person - citizen of the Russian Federation) via Facebook, and gave the addresses of the properties. As a result of negotiations and further interaction, the result was achieved. I have the documents. I was pleasantly surprised with the following. During the conversation Victoria is clear and specific, without redundant questions. It is immediately clear that the person values her time, while striving to help you. Also, having studied over the New Year holidays the international legislation on the basis of which the relations between Russia and Spain are formed, I realized that I could not go anywhere without Victoria.
Victoria successfully accompanied our two transactions. All the work was done with great professionalism and clarity. In addition to preparing the documents for the transactions with the notary, Victoria found the best deals for us from the utility providers and negotiated the relevant contracts. We are very pleased with the cooperation and grateful for the assistance in solving life issues. We recommend her as a good lawyer.
Excellent specialist and professional in her field. We moved to Spain from Estonia 1,5 months ago for permanent residence and have already obtained residence, thanks to Victoria, with a minimum of time. We started our preparations while we were still in Tallinn and received a full consultation on Skype. Followed her instructions, prepared all the necessary documents and afterwards did not have any unforeseen situations)))) everything went smoothly and quickly! Thank you very much! I will definitely solve all further issues with your help, if necessary)
Thank you Victoria for your excellent work!
A lawyer is an advocate for your interests. It is important to choose the right lawyer.
I felt confident in a complicated transaction thanks to the support and professionalism of my attorney. I really appreciate the honesty and integrity, punctuality, empathy and understanding, willingness to help at any moment - all these qualities Victoria showed in the process.
I am pleased to recommend reliable and responsible Lawyer Victoria Malkova to all my friends and I hope to continue cooperating with her in the future.
I have been working with Victoria for almost a year. During this time I have bought a flat, having received from Victoria a full package of transaction support, including assistance in selecting and obtaining a mortgage with the most favorable conditions for me, negotiating with realtors, correct execution of all necessary documents, successfully defended my interests in the conclusion of the transaction at the notary and the bank, assistance with water and electricity connection, as well as a lot of related advice. Also, Victoria leads my cases with maximum competence in taxation and always provides assistance in resolving any issues related to the legal nuances of the renovation of the flat, force majeure situations and others. I would also like to express my appreciation for the humane pricing policy of her legal practice and her personal attention. One does not often meet a lawyer who is willing to go into the client's needs so thoroughly and take care of all the nuances of a painless emigration to the Kingdom of Spain in the most responsible manner. I hope our cooperation will continue for many more years bringing the same positive emotions. Thank you, Vika!
Victoria, thank you very much for your help with my case and helpful hints for the future. The case was about a personal relationship, so I especially want to acknowledge your tact and sensitivity, you didn't let me feel stiff or shy when discussing all the details.
Thank you very much! Very pleased with both your work and Manuel's. You are not only excellent professionals but also very nice people. Rated 10 on a ten point system.
We ordered from Victoria to create a contract according to the parameters we were interested in. We were satisfied with the work. We were pleased with the speed of work and the fact that all our additional comments were heard and reflected in the final document. Thank you very much! We will use it again.
I met Victoria in 2014. Our family turned to Victoria for help with a conflict situation with the landlords of the flat we were living in. Thanks to her experience and knowledge, we were able to defend our interests through the courts. The decision was made in our favour. Thank you for your professionalism and support.
Do you have doubts and need advice?
Now your time and avoid the risks, contact me. I'm professional and we are happy to help you!